Posts for category: Uncategorized
By Stonebrook Dental
December 25, 2018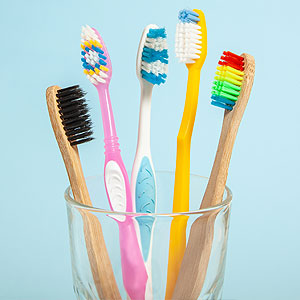 If there's one essential tool for protecting your dental health, it's the humble toothbrush. The basic manual brush with a long, slender handle and short-bristled head is still effective when used skillfully. The market, though, is full of choices, all of them touting their brand as the best.
So how do you choose? You can cut through any marketing hype with a few simple guidelines.
First, understand what you're trying to accomplish with brushing: removing dental plaque, that thin film of bacteria and food particles on tooth surfaces that's the main cause of dental disease. Brushing also stimulates gum tissue and helps reduce inflammation.
With that in mind, you'll first want to consider the texture of a toothbrush's bristles, whether they're stiff (hard) or more pliable (soft). You might think the firmer the better for removing plaque, but actually a soft-bristled brush is just as effective in this regard. Stiffer bristles could also damage the gums over the long term.
Speaking of bristles, look for those that have rounded tips. In a 2016 study, less rounded tips increased gum recession in the study's participants by 30%. You should also look for toothbrushes with different bristle heights: longer bristles at the end can be more effective cleaning back teeth.
As far as size and shape, choose a brush that seems right and comfortable for you when you hold it. For children or people with dexterity problems, a handle with a large grip area can make the toothbrush easier to hold and use.
And look for the American Dental Association (ADA) Seal of Acceptance, something you may have seen on some toothpaste brands. It means the toothbrush in question has undergone independent testing and meets the ADA's standards for effectiveness. That doesn't mean a particular brush without the seal is sub-standard—when in doubt ask your dentist on their recommendation.
Even a quality toothbrush is only as effective as your skill in using it. Your dental provider can help, giving you tips and training for getting the most out of your brush. With practice, you and your toothbrush can effectively remove disease-causing plaque and help keep your smile beautiful and healthy.
If you would like more information on what to look for in a toothbrush, please contact us or schedule an appointment for a consultation. You can also learn more about this topic by reading the Dear Doctor magazine article "Sizing up Toothbrushes."
By Stonebrook Dental
November 15, 2018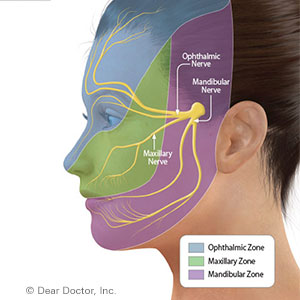 Life would be harrowing if we had no ability to feel pain. Although experiencing it is unpleasant, pain's purpose is to alert us to something wrong in our body. Without pain diseases and other problems could worsen to the point of life-threatening.
But pain without a purpose — the nerves simply misfiring — can make life miserable. This can happen with the trigeminal nerves that exit the brain stem and end on each side of the face. Each nerve has three branches that serve the upper, middle and lower parts of the face and jaw.
When they don't work properly, trigeminal nerves can give rise to a disorder known as trigeminal neuralgia. Beginning often as an occasional twinge, they may escalate to several seconds of mild to excruciating pain occurring over weeks, months or even years. An episode may erupt from chewing, speaking or even lightly touching of the face.
We see this condition most often in people over fifty, particularly women. We don't know the exact cause, but there's strong suspicion that the nerve's protective sheath has been damaged, similar to what occurs with multiple sclerosis or other inflammatory conditions. Another possibility is a blood vessel putting pressure on the nerve and disrupting its normal operation. Such an impinged nerve might transmit pain signals at the slightest stimulation and then fail to "switch off" when the stimulation stops.
Although we can't cure trigeminal neuralgia, we can help you manage it and reduce discomfort during episodes. We'll first try conservative, less-invasive techniques, like signal-blocking medications or drugs that reduce abnormal firing.
If these aren't effective, we may then recommend a surgical solution. One such procedure is known as percutaneous treatment in which we insert a thin needle to selectively damage nerve fibers to prevent their firing. If we've determined an artery or vein has compressed the nerve, we might surgically relocate the vessel. These techniques can be quite effective but they do have possible side effects like numbness or hearing loss.
If you've experienced facial pain, don't continue to suffer. Visit us for a complete examination and learn about your options for pain relief. More than likely, there's a way to reduce your pain and improve your quality of life.
If you would like more information on facial pain, please contact us or schedule an appointment for a consultation. You can also learn more about this topic by reading the Dear Doctor magazine article "Trigeminal Neuralgia."
By Stonebrook Dental
December 24, 2017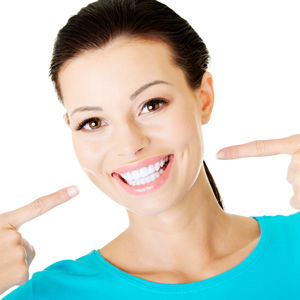 There are many reasons why teeth may need a whitening treatment to achieve an appealing brightness: what we eat and drink, natural aging, genetics, and the lack of dedication to oral hygiene can all play a role in how we look.
For vital (living) teeth, there are basically three different options for teeth whitening, and we'd be happy to help you decide which is right for you:
In-office tooth whitening: The fastest way to get your smile radiant. A high concentration of a peroxide gel solution is applied directly to the tooth surface. Gums and other soft tissues are completely protected for your safety. This technique is excellent for whitening deep surface stains as well as general tooth whitening. This professional treatment requires the least amount of time to achieve the desired whiteness.
The professional take-home option: Custom-made bleaching trays are prepared by our office. This technique is convenient and less expensive, but the desired whiteness will take longer to achieve than the in-office option.
Over-the-counter products: These offer the least expensive option but use weaker whitening agents. For example, whitening strips, like the ones advertised on television, are popular and easy to use but will generally take the most time to achieve the desired success. Also, even agents that are not the strongest available may cause damage to teeth if used inappropriately and without professional supervision.
While there are normally no serious side effects after professional whitening treatments, there is a potential risk of tooth sensitivity and gum irritation. If either one or both of these occur, it should disappear within a few days.
It should come as no surprise that bleaching is not permanent. The whiteness will fade eventually depending on your diet, habits, hygiene, etc., but it usually will last at least six months — more often up to two years. Obviously, if you avoid drinking coffee, tea, or red wine, don't smoke, and have a diligent oral hygiene routine your results may last longer.
Advertisements for teeth-whitening products are everywhere. If you have any questions about what you see, or simply want to do a reality check on their claims, please contact us or schedule an appointment for a consultation. You can learn more about this topic by reading the Dear Doctor magazine articles "Teeth Whitening: Brighter, Lighter, Whiter...," and "Important Teeth Whitening Questions Answered."